As part of the Collaborative Future Making master class, a group of students (Thijs Baltes, Alex Ceha, Riccardo Rigo and Isabel Pfab) designed a thing to intervene with the incipient DesignLab at the University of Twente. The group mapped the contradiction that was pressing the DesignLab development at its early stage: the lack of a live community.
After hearing many people who were using and who were not using the DesignLab, they came up with the idea of organizing a night party at the lab, which was called Guanabana.
The party was very successful in making the students realize they could create almost anything there and feel ownership and care for the place. Despite the initial controversy about the party's lack of institutional approval, it ended up sparking a regular event called Makers' Night.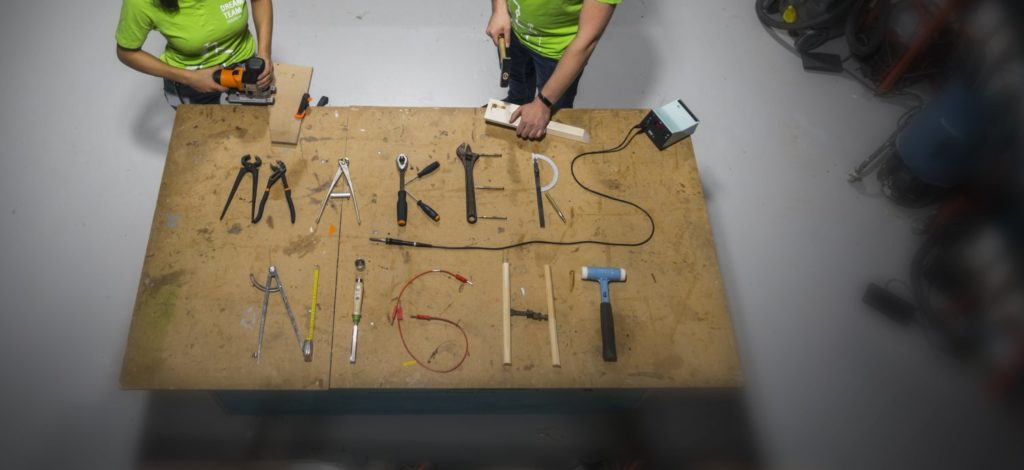 After the party, an open design thing was carried out to discuss the future of the DesignLab community in a democratic manner.