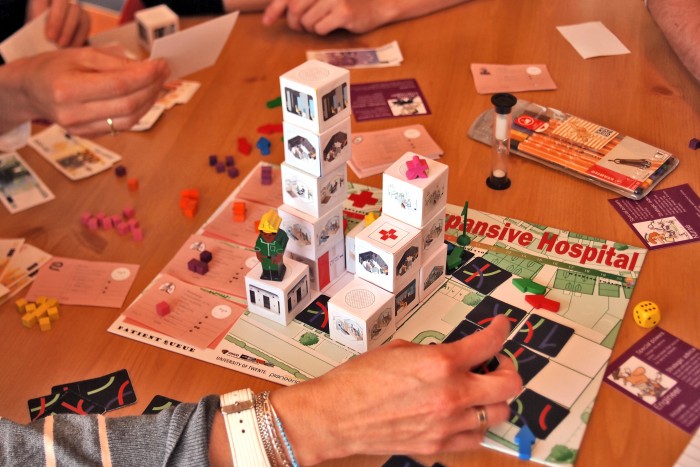 The Expansive Hospital is a board game in which players collaborate and compete to build a hospital with plastic blocks. Players have to build and treat patients at the same time, since the hospital is under constant expansion. There are many different kinds of patients and plastic blocks necessary to treat them. Designing the blocks is difficult because each player is responsible for one aspect of it: architect, engineer, contractor, nurse, facility manager or director.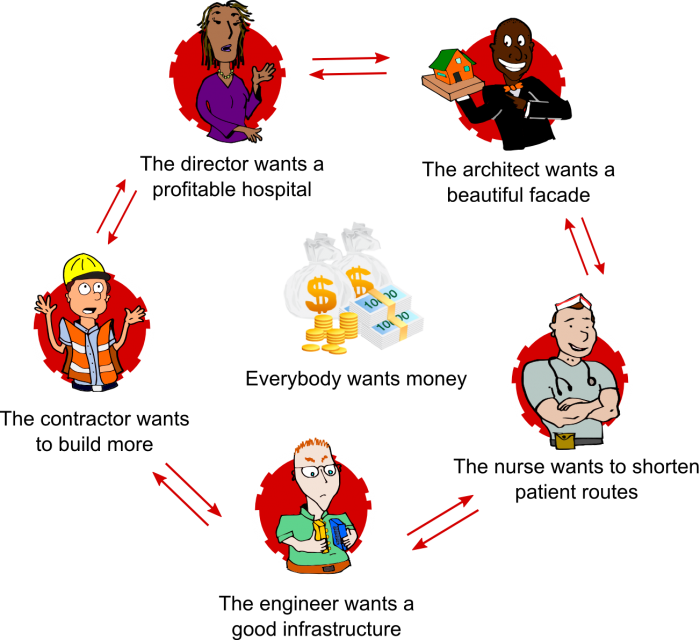 A poor design allows for earning more money but contributes to the hospital bankruptcy, in which case everybody loses the game. The gist of the game is to find a balance between the need to join forces and the greed for money.
The game highlights the conflicts of interests around information storing and sharing, a key feature of collaboration. Some players forget to store information, some hide information, and some take the initiative to create shared repositories of information. It is possible to see through the game the impact of personal strategies, official roles, construction contracts, and databases in information sharing practices. If the players succeed in the game, they learn how to deal quickly with the conflict of interests that are inherent to this kind of collaboration.