EPTRAN, Curitiba's traffic education school, needed to codesign a logo with its supporting community. I helped them to organize a workshop in which traffic agents, mobility activists, teachers and drivers codesigned a visual identity for the school.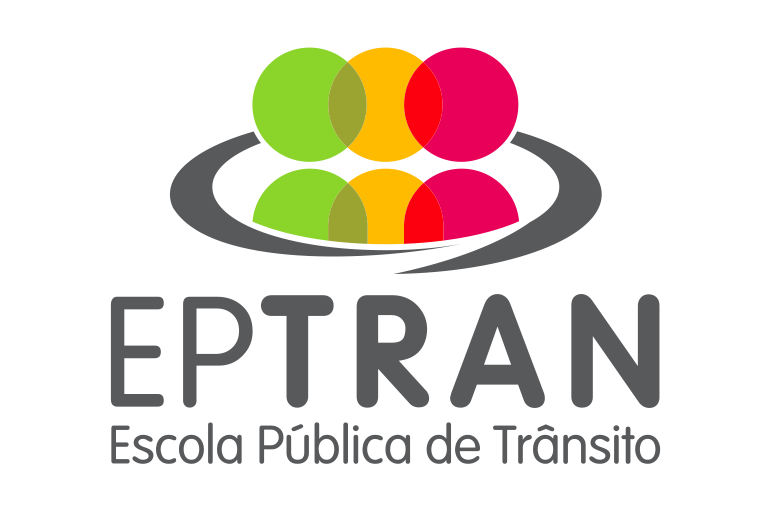 The workshop used various techniques to support people in understanding the design possibilities and considering alternatives from their knowledge of the school's activities. The final logo was created by the City Hall's design office based on the sketches made by the workshop participants.
I wanted everyone to express their vision of EPTran's identity even if they couldn't draw. I, therefore, chose to start with Lego, inspired by the Lego Serious Play method. The models built by the participants made tangible the values that gave birth to the school.
After everyone showed their models, I asked that the models be removed from the table and the papers kept. We then made a collage with magazine clippings that visualized the concepts on the papers. The goal was to start the process of creating the visual identity from pre-existing images to avoid the dreaded creativity block. When the collage was ready, I asked them to add keywords that synthesized groups of images, giving them a special meaning. These words were kept on the table while the pictures were removed.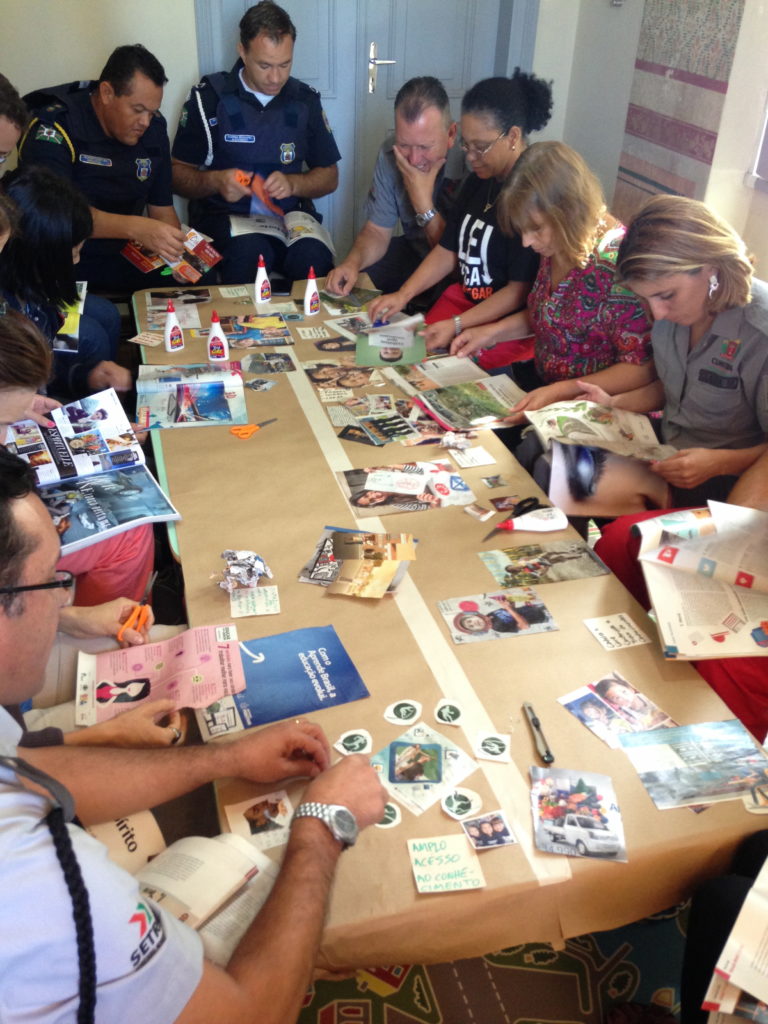 The concepts were removed along with the least voted images and we then went on to think directly about the logo using the graphic matrix, a template I created to understand the elements of a logo: typography, outline, shape, rhythm and texture. Each one had to first select among the options in the template and then make a sketch of the EPTran logo. Different ideas were proposed, however, a pattern of circle, people and arrows appeared among the sketches. The City Hall graphic designers drew from these sketches to produce the official logo of the school.
The EPTran logo project is another example of democracy by design. Rather than shaping the intentions of a political leader, this kind of design is an opportunity for politicians, public servants, university professors, professionals, and citizens to get to know each other better and build something together. The result of this joint effort is that everyone feels represented by what is created.
Everyone knows that visual identity is a political instrument. What becomes clear with this project is that visual identity can also be an instrument to extend democracy instead of replacing it with representation. The EPTran logo does not represent diversity, because it IS diversity put into practice. This seems paradoxical, but it is a curious effect of the alignment between process and a semiotic result that all participants contributed to making happen.