UTFPR Curitiba formed its first Campus Master Plan Committee in 2022 to plan its future spatial developments. The campus has three localities.
Seeking for broader adoption, the committee adopted a participatory design approach. The entire university community will be invited to collaborate in the planning process through various activities and methodologies. The goal is to grasp the academic spaces' social, environmental, and demographic characteristics and, from that understanding, speculate three future spatial development scenarios.
Frederick van Amstel is part of the Campus Master Plan Committee, with special duties on designing facilitation strategies for the participatory workshops.
Graphic Listening
In the first public meeting, the committee invited the participants to ask questions about the plan, which were all mapped into a mind map in realtime.
What the Duck
The committee is experimenting with Lego Serious Play as a creative approach to invite the academic community into the planning activities. The What the Duck game series played in November 2022 discussed the impact of governance models in the production of design space. The democratic model was considered the most effective to meet diverse needs while providing some room for creativity.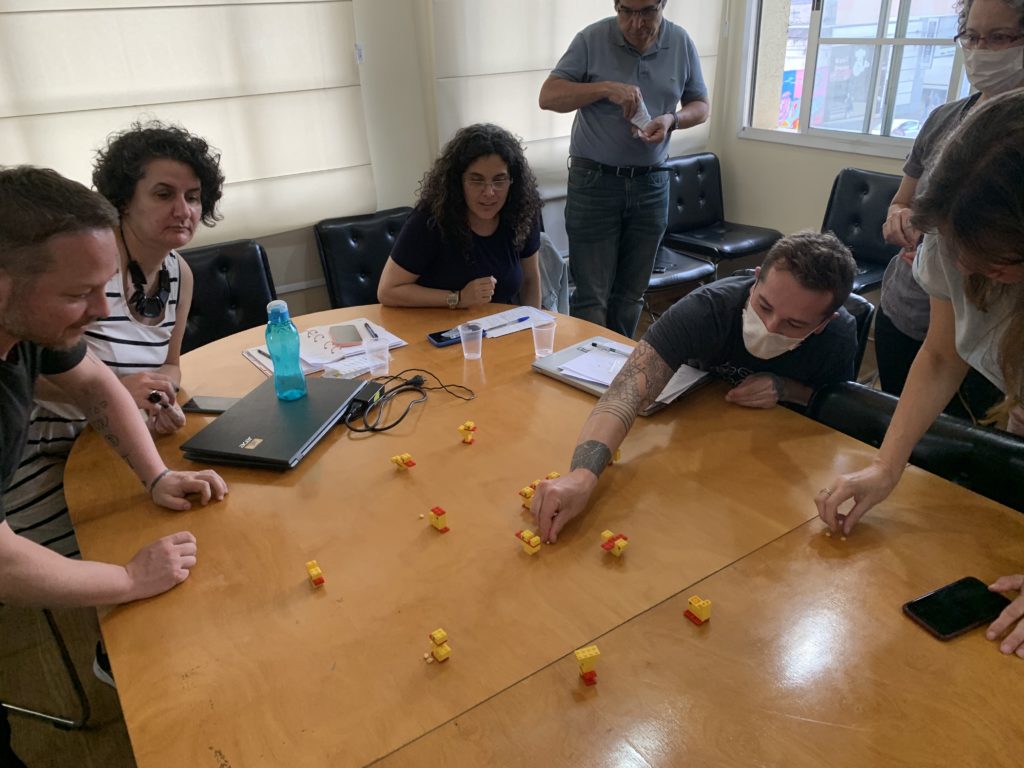 After experimenting with it, the committee decided to employ the What the Duck game series in an open workshop about master plan governance. Each game provided a governance model that the participants could experience and reflect upon: collaborating with partial knowledge, making democratic decisions, using proven design patterns, etc. The workshop provided great insights into developing the desired participatory governance model.
Affinity mapping
Campus history is marked by departments settling their spaces without overall planning. The master plan committee offered the first opportunity for faculty to consider their affinity when redesigning their space. The workshop sorted out a set of pre-defined cards with the academic units, including departments and undergraduate courses. One of the workshop groups proposed reorganizing campus space around courses rather than departments, enabling more shared educational responsibilities.
These workshops experimented with and proved the advantages of the participatory governance model. The committee still plans to run a couple more participatory workshops like these to raise awareness, collect information, and make decisions along the project.