Deixe_me is an interactive short movie produced by Erick Gustavo e Marta Heupa for their final work in Digital Design to address the contradiction between the need for self-presentation and the risk of cyberbullying in social media.
Students began by investigating overexposure in social media. They were invited to discuss the topic with high school students. They learned that overexposure created many opportunities for cyberbullying.
They interviewed pedagogues and psychologists to understand the risks involved in cyberbullying. They represented their understanding of the target group in a moodboard.
They interviewed several young people that suffered from cyberbullying and collected their stories. They devised an interactive storyline based on bits and pieces taken from these stories. The interactive narrative was organized through a series of flowcharts, ascending from the abstract to the concrete.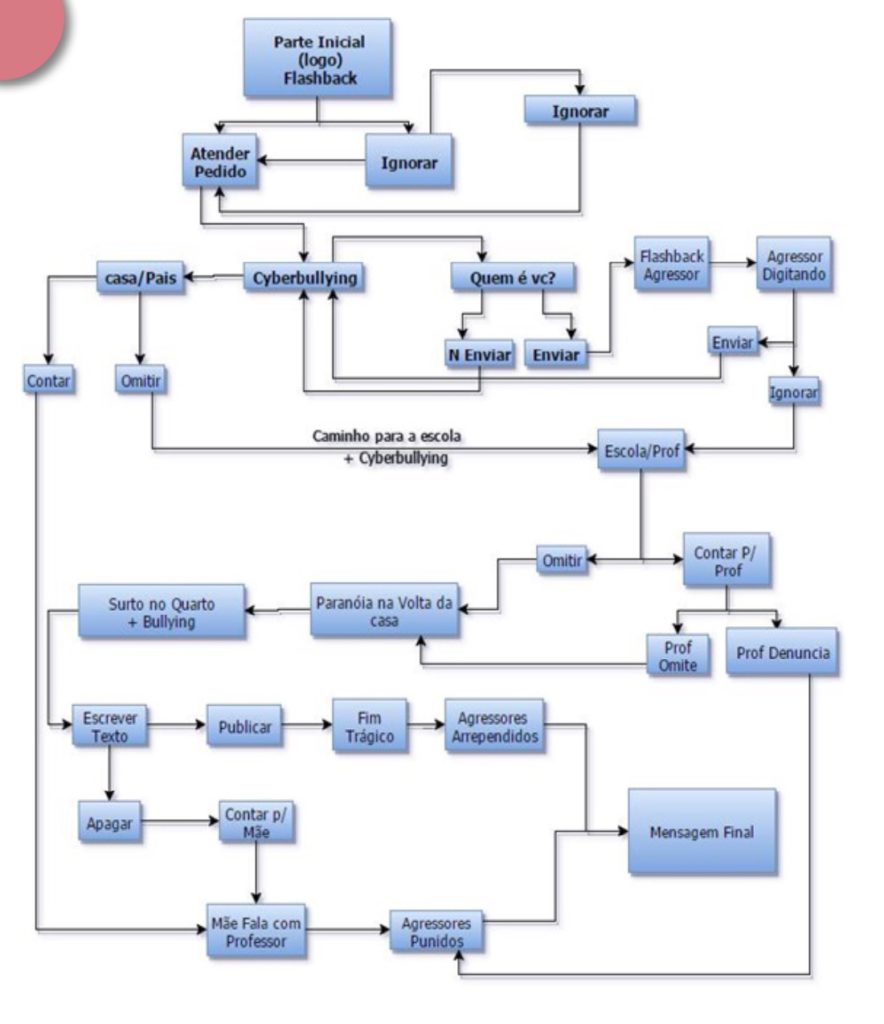 After the narrative flow was consolidated, they generated a photoboard (photo storyboard) using sample shots taken with smartphones at home.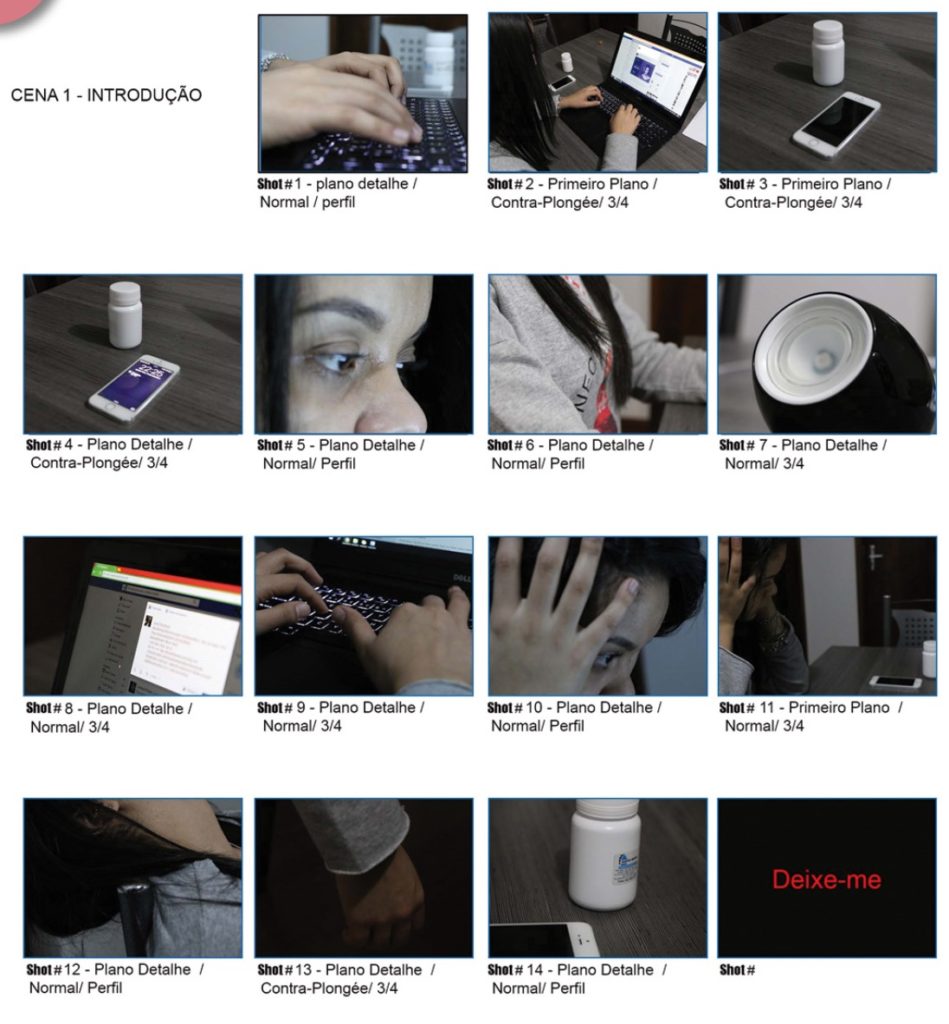 The final video was published on Youtube with interactive features based on the annotation tool. Viewers can choose the actions the character takes and see its consequences in social relationships.