Inspired by European Design schools that embraced the Digital Culture, like Ivrea Institute and its successor, Copenhagen Institute for Interaction Design (cIId), a multidisciplinary group founded Faber-Ludens Institute for Interaction Design in Curitiba, in 2007. As a non-profit organization, Faber-Ludens had a democratic (sometimes anarchic) governance model, which favored intense collaboration between its members and the community.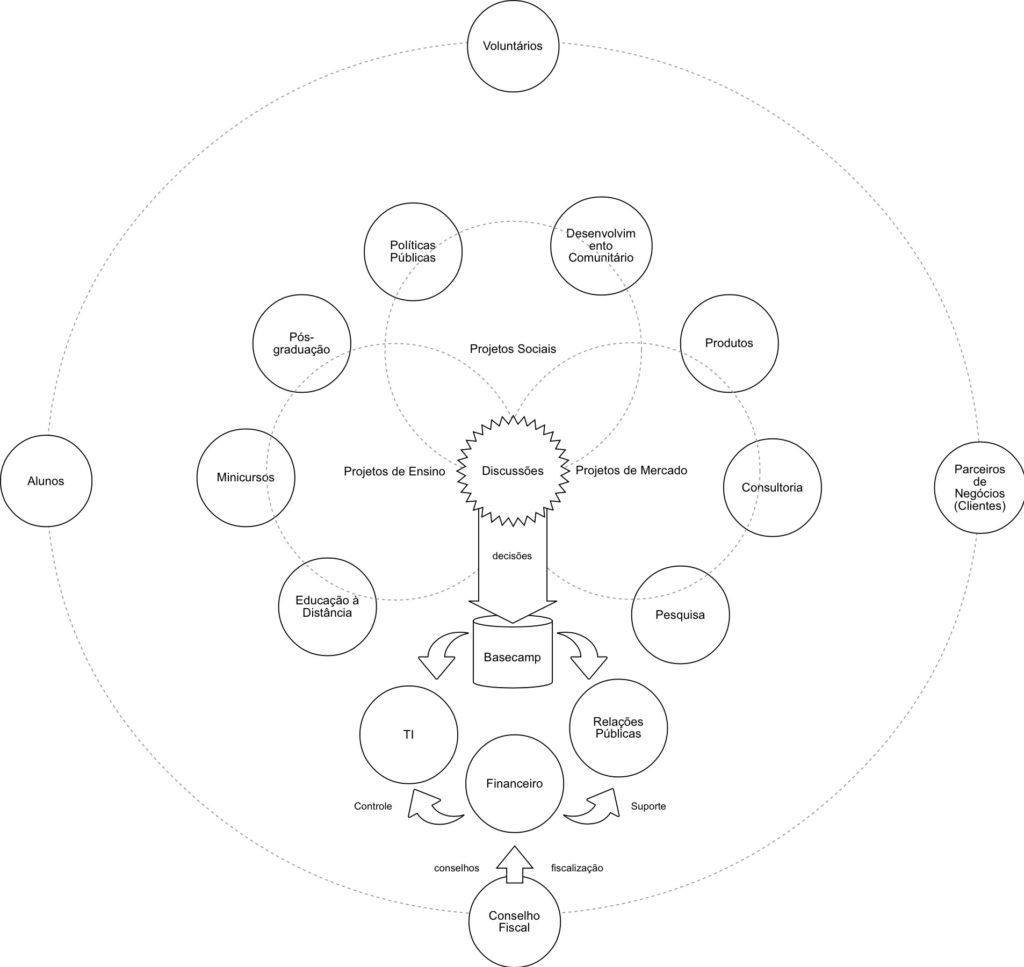 Bootstrapped without any funding source, activities were primarily held on the Internet, through a website and an email list. Members of the email list organized themselves to translate basic texts on Interaction design because most Brazilians don't read English. A wiki was born out of that, including later information about methods, tools, books, and movies that members wanted to share.
In partnership with a Colombian University, Faculdades San Martín, and a Brazilian University, Universidade do Contestado, Faber-Ludens began offering a post-graduate program in Interaction Design with 360 hours of coursework. The curriculum was structured to offer a strong social background, emphasizing Interaction Design role in cultural production.
Module I – Technology and Society
Interaction Design Foundations (40hs)
New Media and Digital Culture (16hs)
Sociology of Technology (24hs)
Research Methodology (24hs)
Module II Artifact reception
Design, Art, and Technology (24hs)
Mobility and Pervasive Computing (24hs)
Visual Anthropology (32hs)
Usability and Ergonomics (16hs)
Module III – Artifact production
Prototyping Techniques I (24hs)
Prototyping Techniques I (44hs)
Interface Design (16hs)
Hypermedia and Language (16hs)
Interaction Design Project (60hs)
Each theoretical course was accompanied by an experimental design project. All assignments required students to publish their works on Faber-Ludens website, where non-students community members could comment. The same with teaching materials. A selection of interaction design projects from students has been published in the Almanaque 2010 yearbook.
As the graduate students pioneered Interaction Design practice in Brazil, companies turn to Faber-Ludens for consultancy and training. In 2010, Faber-Ludens opened a commercial studio to develop projects that bridge the gap between academic and industry knowledge.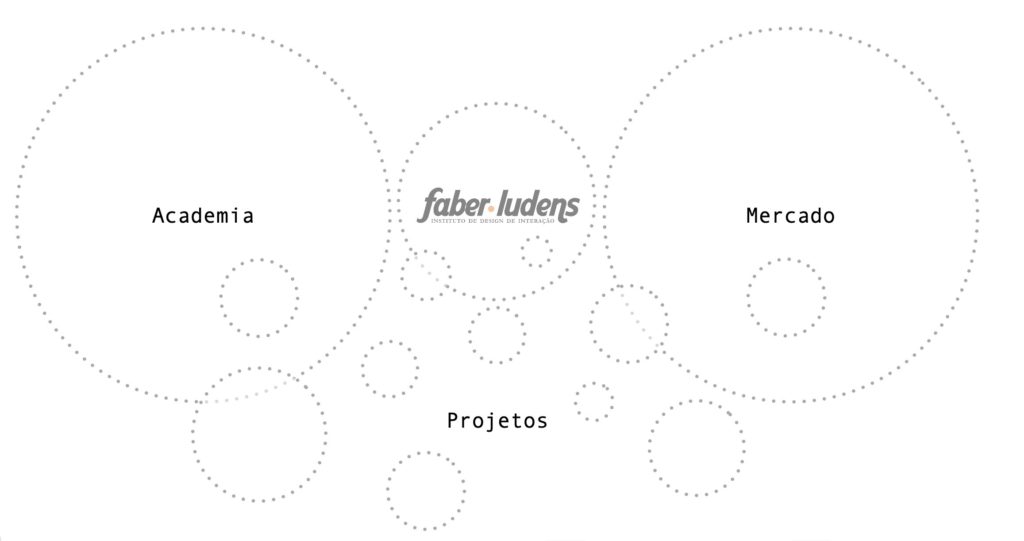 Faber-Ludens faded away in 2014, as the founders moved to other activities. In the 7 years that comprised its life, Faber-Ludens graduated more than 80 students, trained more than 200 people, consulted for 7 companies, and conducted more than 40 applied research projects. It had a lasting impact on the interaction design and user experience scene in Brazil.
Frederick was one of the six founders of Faber-Ludens, the elected president, and the course coordinator for the post-graduate studies. The open innovation platform created by Faber-Ludens, Corais Platform, is still active today, carrying forward much of its values and visions.
References
Faber-Ludens Interaction Design Institute. Almanaque 2010: Interaction Design Yearbook. Blurb. https://fredvanamstel.com/publications/almanaque-2010-faber-ludens
Van Amstel, Frederick M.C.; Vassão, Caio A.; Ferraz, Gonçalo B. 2012. Design Livre: Cannibalistic Interaction Design. In: Innovation in Design Education: Proceedings of the Third International Forum of Design as a Process, Turin, Italy. https://fredvanamstel.com/publications/design-livre-cannibalistic-interaction-design
Gonzatto, R.F; Amstel, F.M.C.van; Merkle, L.E; Hartmann, T. 2013. The ideology of the future in design fictions. Digital Creativity. Vol. 24 (1). https://doi.org/10.1080/14626268.2013.772524
Van Amstel, Frederick M.C., and Rodrigo Freese Gonzatto. (2016) "Design Livre: designing locally, cannibalizing globally." XRDS: Crossroads, The ACM Magazine for Students, 22(4), p.46-50. https://doi.org/10.1145/2930871