30 hours – Graphic Design — UTFPR
Students are at their first semester, still realizing what they have gotten into. The course aims at exciting them with the creative possibilities of Graphic Design. I start by telling them that design is not drawing, but drawing, and other forms of craft, helps them express their creativity in design.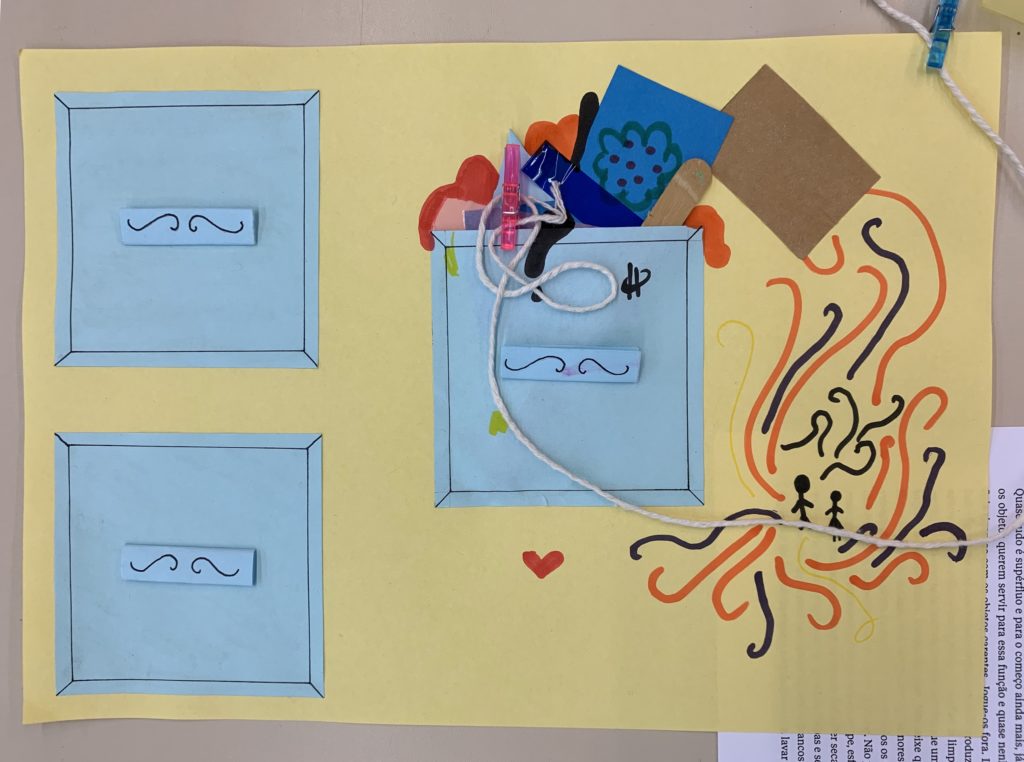 We work with many kinds of materials to develop an improvisation mindset that can deal with any situation.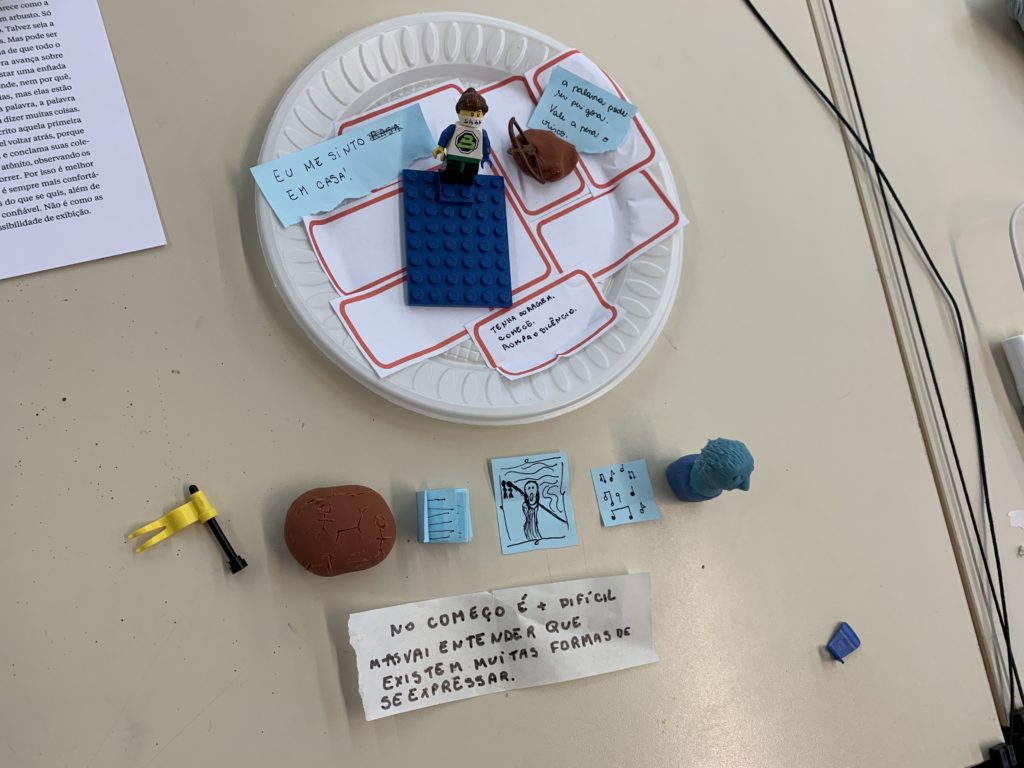 We play surrealist games to harness the subconsciousness and delegate the creative process to external means, effectively including any student who feels blocked or uncreative.
Creativity is not a talent. It is habit that may be well developed. Therefore, students are evaluated based on their graphic diaries at four checkpoints, distributed across the Creativity course. In this diary, they are supposed to use visual thinking to create new ideas, study other topics, and express themselves.
After establishing the basis for individual creativity, we experiment with group creativity methods. Brainstorming sessions are wild.
The final work consists of a new group creativity method. The example below is a method based on UNO card game.