On the World Theatre of the Oppressed Day on March 16, 2021, the Design & Oppression Network broadcasted a forum theater called The Invasion of the Gringo Design Thinker. The play proposes a debate about the relevance of foreign design thinking to Brazilian popular culture and its forms of expression. Following the remote forum theater method, the spect-actors wore augmented reality masks to express the aesthetics of the oppressed.
Full recording
Cast and crew
Andrei Gurgel, production designer
Bibiana Serpa, as Bete Designer
Desirée Maestri, as joker
Imaíra Portela, as System Z program manager
Frederick van Amstel, joker-director
Marco Mazarotto, as Tom Black CEO
Michelle Cruz, as Jussara Artesã
Rafaela Angelon, joker
Ricardo Artur, joker
Sávio Ferreira, as Marquinho CEO
Synopsis
Act I
A Brazilian artisan needs to professionalize her sales and reach out to the System Z entrepreneurial program. System Z is working with a foreign consultant who offers an innovative approach to small entrepreneurs: design thinking. The first act shows a video call between the artisan and the gringo design thinking consultant.
The gringo design thinker tries to help the artisan with plenty of design thinking and business design toolkits, but she does not understand his jargon, which is composed mainly of English words. A Brazilian designer enters the call and tries to translate what the gringo is saying, eventually trying to explain what the artisans need.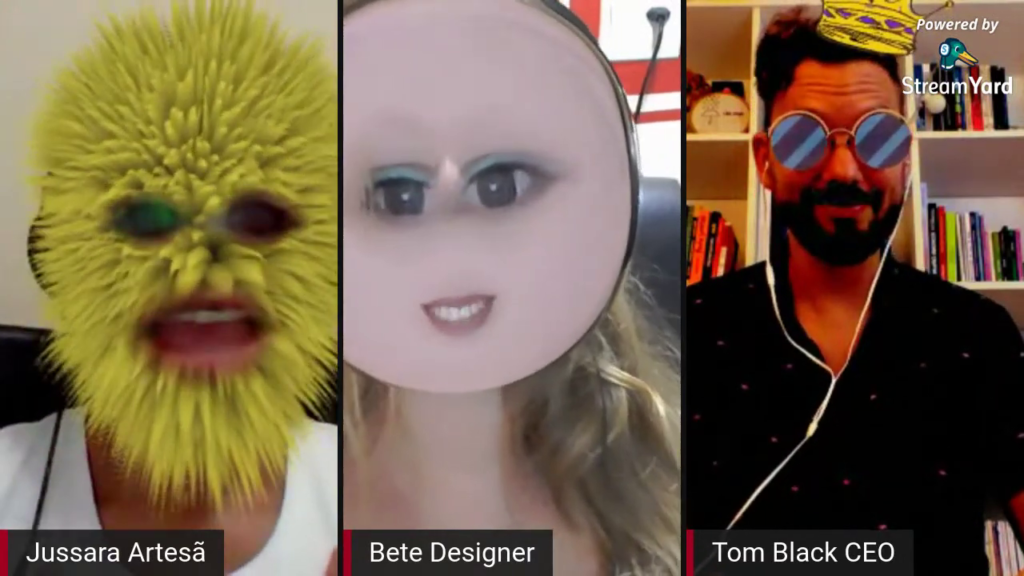 The briefing conversation does not move forward, and the Brazilian designer decides to end the connection with the artisan and call System Z. System Z's consultant reveals that she is financing this help to the artisan through a policy of incentive to national design but regrets what is happening.
Act II
System Z consultant calls the artisan and presents the slides with the visual identity created by the gringo design thinker. The artisan doesn't like anything. System Z Consultant calls the Brazilian designer to defend the identity, but she can't do it properly.
System Z Consultant calls a social network CEO to explain the positioning strategy on social networks, but the artisan does not accept it either.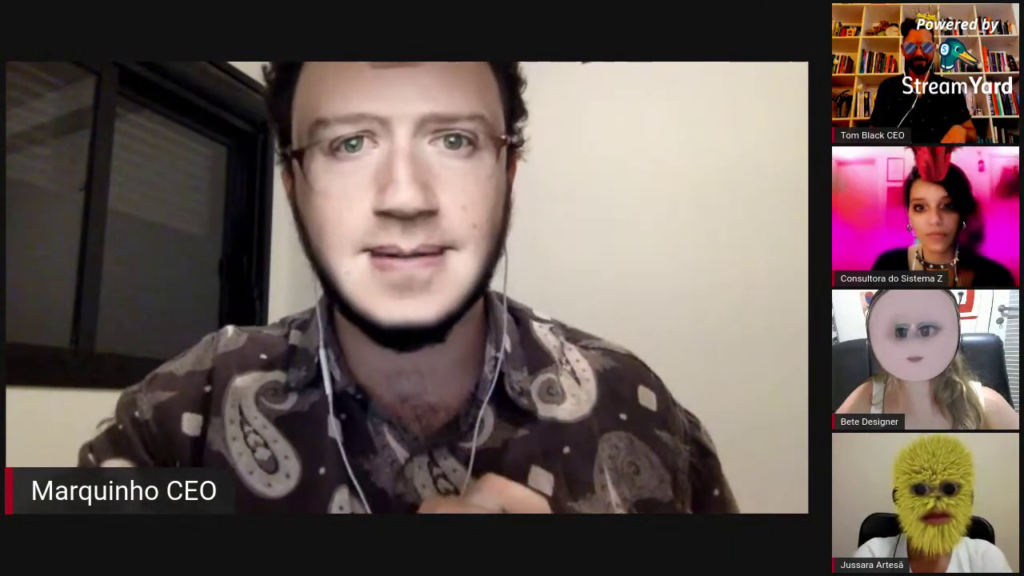 The Artisan refuses to participate in the entrepreneurial program. System Z consultant asks the Brazilian designer to replace the artisan. However, the gringo design thinker interrupts the call to tell he has a much better solution: to replace the artisan with artificial intelligence just developed in his country.