Shared Management Handbook is the final work of Luciane Hulyk to obtain her Graphic Design degree at UTFPR. The book was collaboratively written and participatory designed with the Mandala Network, a collective of local artisans who wanted to share their experience with self-management and solidarity economy.
The book reads like a manual for those who want to start or improve a solidarity economy business.
The book design expresses Mandala Network's values, history, and aesthetic taste. Popular education techniques prevailed over standard didactic techniques. The work of Paulo Freire was a major reference for the design work.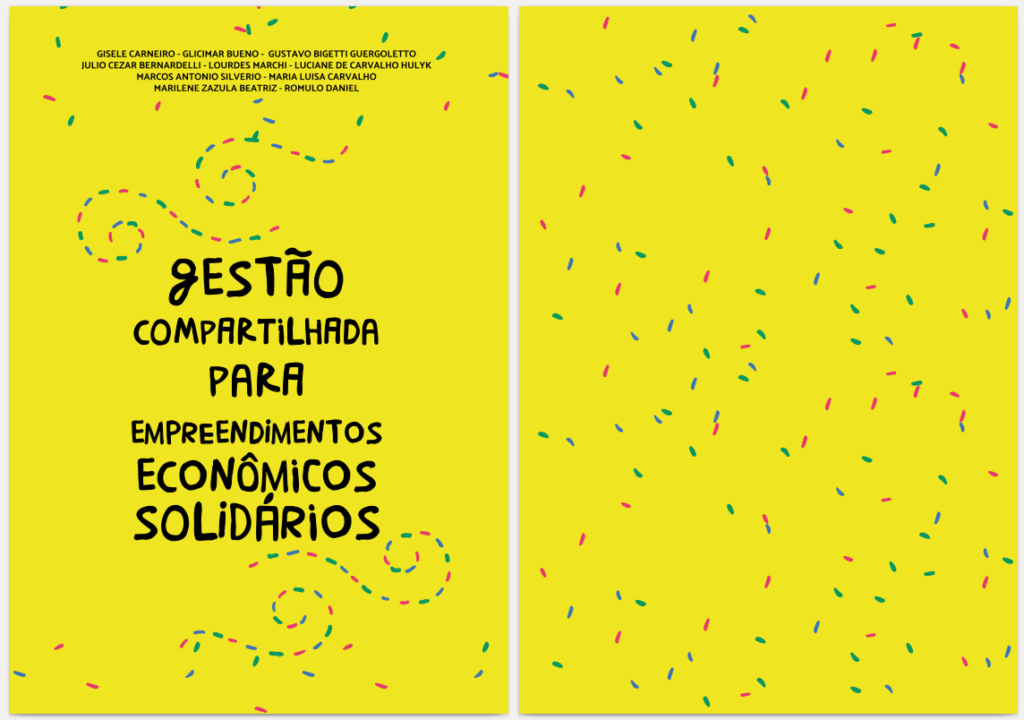 Luciane designed the book in partnership with the network members and TECSOL, the university's solidarity economy incubator. The main challenge of the design project was to include all the members in all of the design activities. The book was printed and shared online by CEFURIA, a non-profit organization, with some funding from the Brazilian Ministry of Citizenship.