SURU'BA ("good thing" in Tupi and "orgy" in Portuguese) is the final work of João Conrado Dembiski and João Victor Tarran in their Bachelor in Design at UTFPR. Inspired by anarchist and decolonial thinking, the duo designed a modular open-source furniture system that could be cheaply produced in Curitiba, the locality of their studies. Their main goal was to break with the commonplace furniture design business models and styles.
Thanks to the generic building module they invented, the furniture system offered an ample design space, with several kinds of buildable products and viable applications. After testing the production of the generic module using CNC and local materials, they designed specific modules based on the same joint structure.
With these specific modules, they could assemble custom-tailored pieces of furniture in a matter of seconds. After assembling and reassembling their system in different homes and parties, they realized that it was a good fit for ephemeral environments such as event halls, creative gatherings, and lounge spots. They directed their system thus, for autonomous fabrication zones, places where people would like to use and design their system and never throw it away.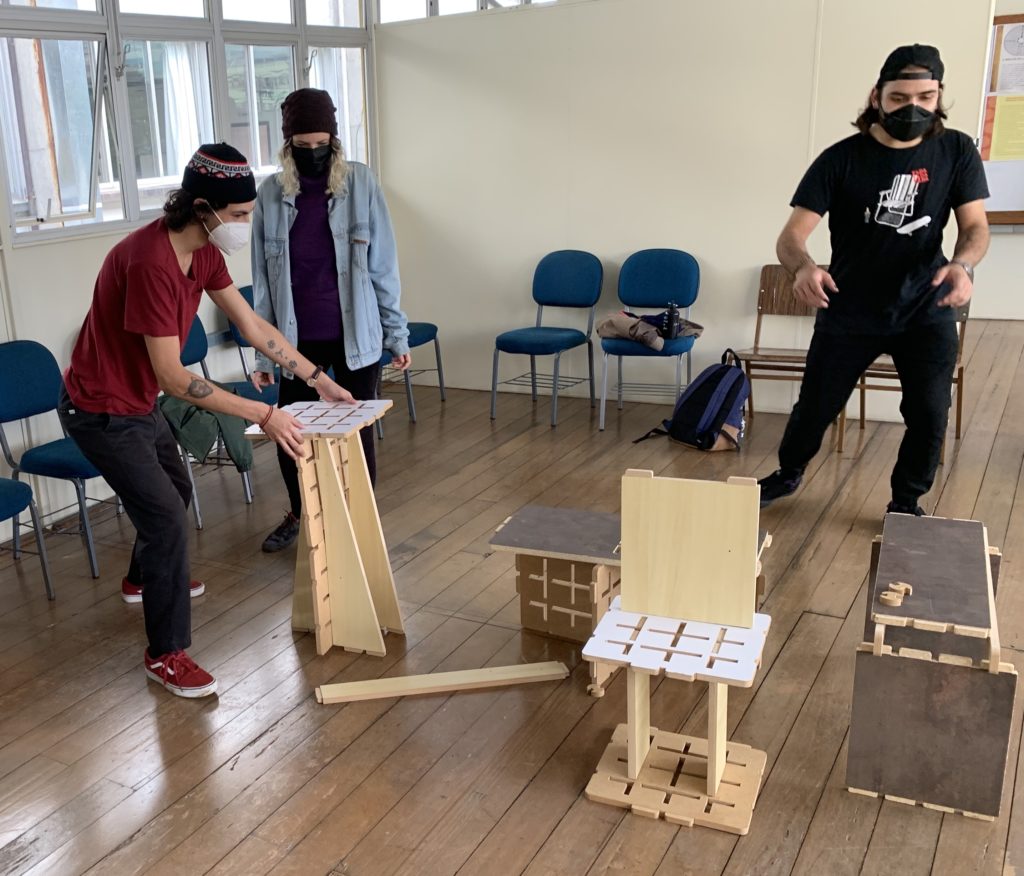 They designed a CNC machine to support local producers in autonomous fabrication zones that could partially produce itself using the same joint system. This design move shifted their attention from metadesign to infradesign. Their furniture system became a product-service system based on an open innovation business model, a distributed fabrication infrastructure, recycling facilities, and makeshift design services. The product lifecycle was greatly extended through that, turning the project into a great example of sustainable product design.