Educational Game Design is a 45 hours graduate course from the Design program of Federal University of Paraná (UFPR). The course was delivered in collaboration with prof. Andre Battaiola. The syllabus includes readings on Game Design and Cultural Historical Activity Theory. The initial classes reproduced some experiments with entertainment and educational games.
The Silent Game was key to understand the possibility of testing design theories through game experiments. In combination with double stimulation, it is a powerful method to advance further educational game design research.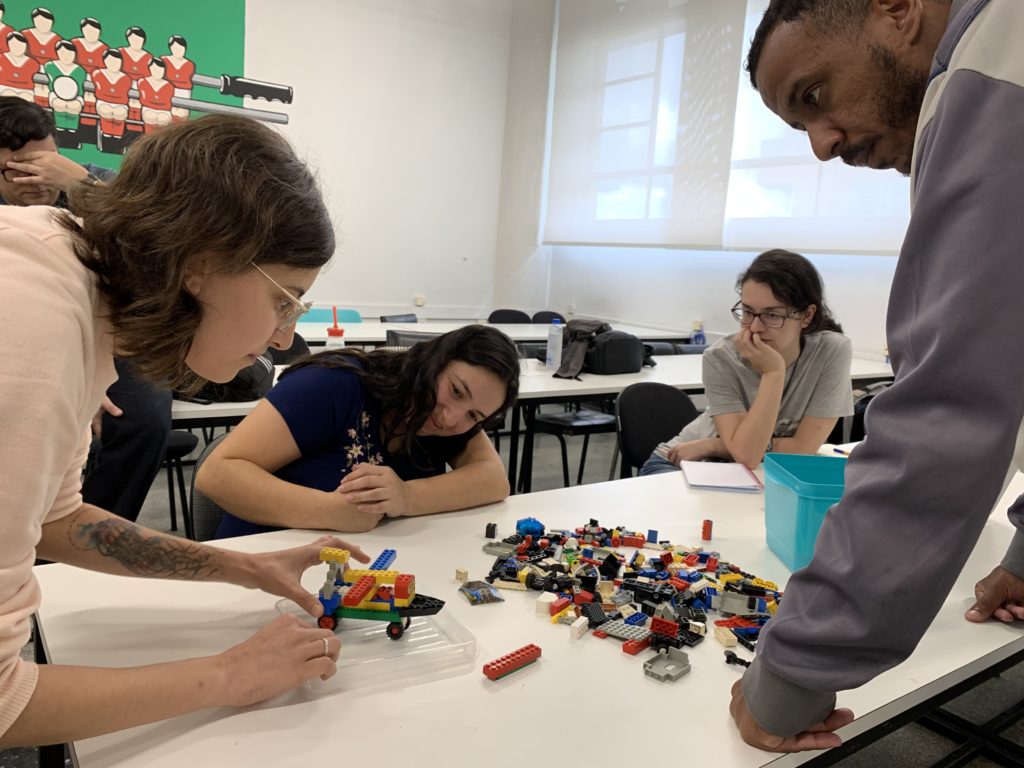 The class assignment consists of running a double stimulation experiment with an educational game and analyzing its emergent learning process. The interaction analysis method was used for group discussion.