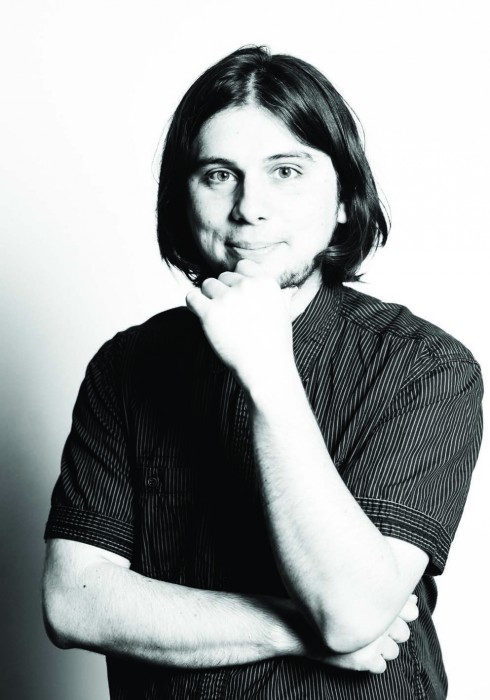 Dr. Frederick van Amstel is Assistant Professor at the Industrial Design Department, Federal University of Technology – Paraná (Brazil), teaching courses related to interaction design, experience design, service design, and sustainability. His PhD thesis, accepted by the University of Twente, maps the contradictions faced by architectural design and service design in contemporary practice. Frederick holds a Bachelor in Social Communication and a Masters in Technology and Society.
Online profiles: LinkedIn, Google Scholar, Academia.edu, Research Gate, Lattes
Areas of expertise
Designing across disciplines 

(collaborative design, codesign, participatory design, design thinking)

Speculative design (design fictions, video prototyping)
User experience (usability, ergonomics, information architecture)
Game design (design games, gamestorming, board games, digital games, educational games)
Design portfolio with selected projects.
Research profile
My research agenda is driven by the contradiction between social equality and cultural heterogeneity, which is characteristic of the country where I have born, Brazil. There I witnessed many socially unfair situations that I would like to address directly or indirectly with my research.
Firstly, I got attracted to product design as a means to directly interfere with the social milieu. I believed that technology can be a shortcut for disempowered communities either to claim or to acquire better living conditions. After joining design projects, I realized that it was not enough just to deliver products to these communities. I became, then, attracted to the idea of participation in design as a way to promote democratic values in society. Participation was not only an opportunity to improve the product, but also a way to generate and share design knowledge with the disempowered communities.
Currently, I'm very interested in the question of design autonomy and freedom. Instead of championing my products and methods, I'm curious on learning about vernacular design practices. I think that sustainable social change must start from what people already know. Actually, I like more the idea of supporting any change that is already in course rather than imposing my own agenda.
I subscribe to the action research scientific stream, but I recognize the importance of having solid theories based on generalized concepts. Thus, my PhD thesis was an attempt to outline a theoretical framework and empirical method to study design process in the context of social change, what I called Expansive Design. I developed this concept through the combination of the ethnographic approach of Cultural Historic Activity Theory (Yrjö Engeström) and the critical phenomenology of The Production of Space (Henri Lefebvre).
Since I have the experience of working with a wide range of design objects — visual identity, advertising, websites, software applications, games, appliances, interactive installations, and buildings, I see myself in a privileged position to research design across disciplines. Far from an essential core of what design is, I see in my horizon the diversity of approaches to intervene in the material culture. I like to connect the approaches that deal with the contradiction of social equality and cultural heterogeneity.
Teaching profile
My reason to pursue a PhD was, in the first place, to extend my teaching opportunities. I already taught in many universities in Brazil and I liked it very much. Classrooms and design studios keeps me in touch with the youth, who still dreams with changing the world. I put a lot of effort to promote their work to a general public since I believe they help keeping the sense of hope for a better world in society.
Since my teaching emphasizes more the process of design rather than its finished outcomes, I encourage my students to share on social media their assignments and projects. Along the years, this has demonstrated very useful in confronting students with the unexpected other.
The project briefs I like require them to respectfully learn with a different kind of person, culture, or thecnology they are used to. I like to cultivate among students an atmospher of multidisciplinarity, cultural diversity, and technological ecleticism. This often leads us to Art, where such inclusive approaches are currently more developed than in the Design field.
I think I'm a good tutor of studio courses, however, my main talent as a teacher may lie in bridging the gap between theoretical foundations of design and the everyday practice of designing. I can create practical exercises that help students realize epistemological and methodological challenges while making something tangible.
See a summary of the courses I taught.